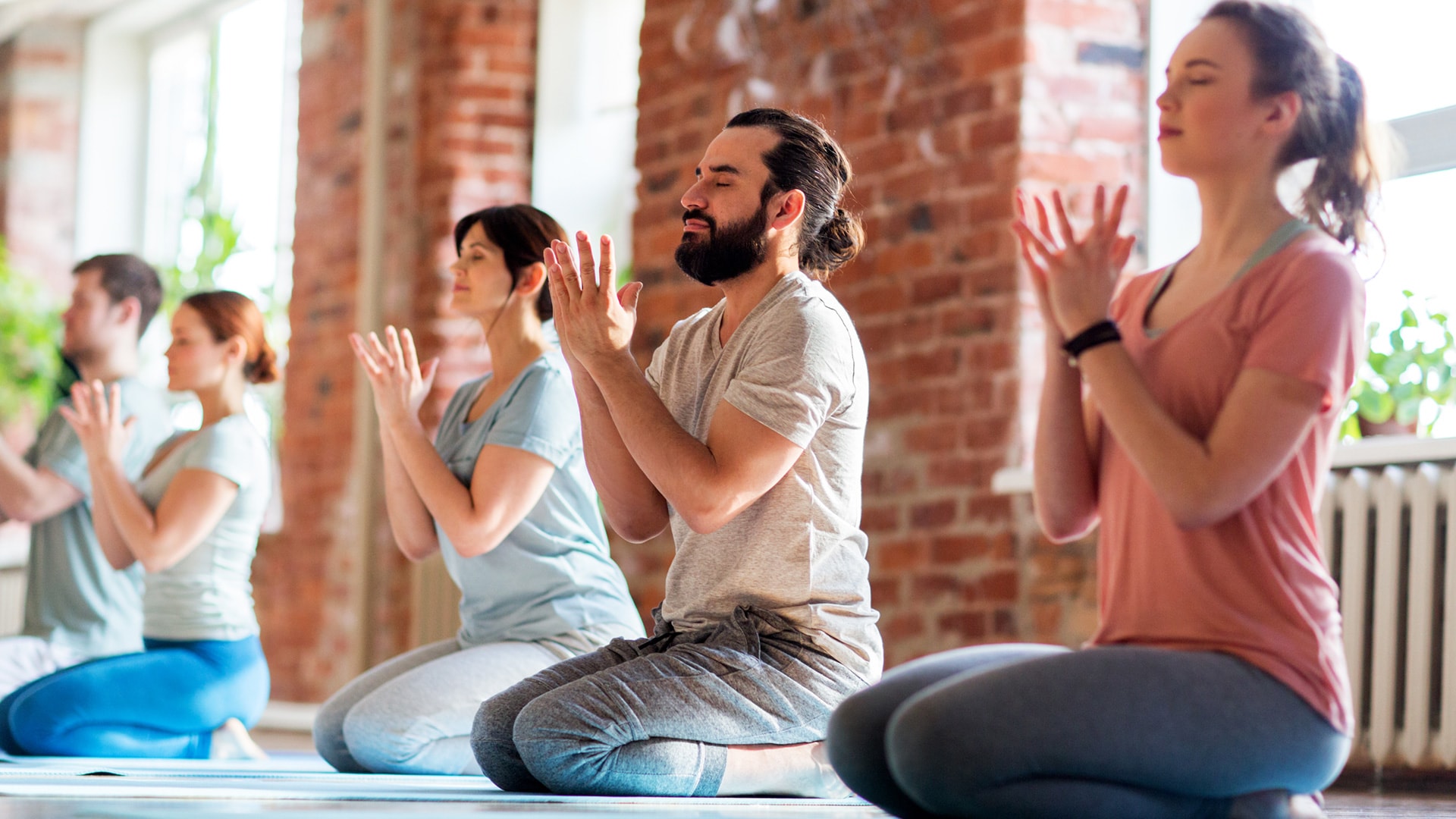 Wellness
From yoga in the lower Himalaya to ayurveda by the backwaters of Kerala, India has long been associated with well-being, indeed it is the birthplace of both of these natural wellness practices. The number of options that are now available is mind boggling with everything from basic ashrams offering yoga teacher training to former palaces converted into the ultimate in luxury spas. Whether looking to experience vipassana, ayurveda, naturopathy, life in an ashram or the ultimate in luxury pampering, we will help you find the right place for your requirements and budget.
W
Yoga, Wellness & Spirituality
Yoga: The word is derived from the Sankrit word "yuj" which means "to unite or integrate"; yoga is a 5000 year old Indian body of knowledge which originated in India. Yoga is all about harmonizing the body with the mind and breath through the means of various breathing techniques, yoga postures (asanas) and meditation. Yoga and meditation were designed to go together: the yoga helps strengthen the body for long meditation sessions; the meditation helps the mind get into the body for yoga.
In today's life and times – where the mind is distracted with stress/over exertion of faculty of mind is getting reflected in our bodies in form of diseases and ailments, Yoga combined with Meditation shows the way to reduce our ailments, reduce the stress and bring our physical bodies closer to our natural balanced state where we are at one with our selves. There is a whole array of courses and treatments in India that strive to heal mind, body and spirit. Some offer spiritual enlightenment within five-star accommodation, while others offer basic dwellings and require a vow of silence. Whatever your requirement or budget, we will help you find the perfect destination for a yoga and meditation break.
Naturopathy
When nature is the healer, your healing starts from within and touches the physical, mental and spiritual planes of your well-being. The purely holistic approach of naturopathy brings about cure in its true sense, where the root cause of your ailment is treated and not merely the symptoms that manifest as diseases. The kind of healing where your body and mind are both repaired & rejuvenated. It is also about preventive cure. During a stay at a naturopathy clinic, you will learn to understand your body, mind and spirit harnessing the elements of nature along with the teachings of yoga and meditation. The diet is pure, raw and vegan, the yoga plentiful and the teachings, invaluable.
Ayurveda
Ayurveda is an ancient Indian system of medicine which originated in the south. It is purely holistic and focuses on diet, yoga and treatments all according to your body type and ailment. It focuses on treating the root cause of the problem rather than the effect and as such  a full treatment takes a minimum of 10 days though ideally 3 weeks is recommended. It is considered to be one of the oldest and more perfect forms of natural, scientific healthcare in the world, it's science having a strong background in Indian philosophy.  The very uniqueness of Ayurveda is that it not only helps the body to control diseases, but also teaches one to harmonize the body and mind with the universal laws of nature, thereby removing the very roots of a disease. Many people undergo a panchakarma ayurvedic treatment as a way of maintaining health – rather like having one's car serviced regularly keeps it running properly!
Can't find what you're looking for?
Don't worry. Just because it's not here, doesn't mean we can't do it.
Call us on +91 124 4060 273 or tell us what you're looking for here.
We'll make it happen!