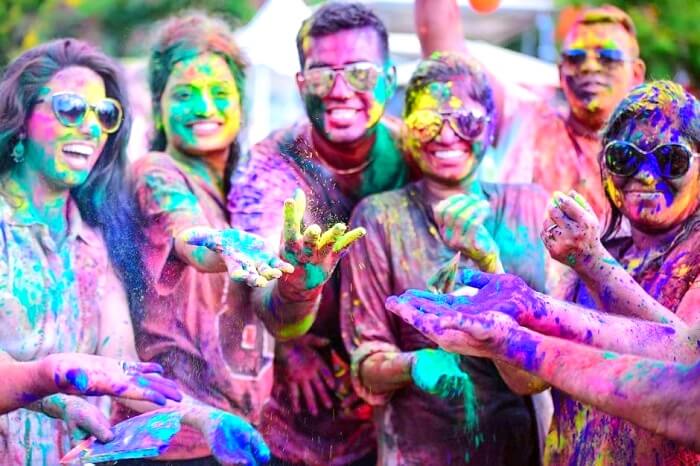 Where To Celebrate Holi in India This Year
Now that all the excitement from the holiday season has fizzled away and we're faced with a whole new year, full of possibilities, what are you thinking? With each year comes new challenges and opportunities, especially when it comes to travel. If India is on your radar this year in terms of travel, then you're in luck because now is the best time to plan on visiting some of this country's most famous festivals and sights. At Beyond the Taj, we go beyond what an average travel agency can offer you and create bespoke itineraries and vacation packages for the discerning traveller. To kick things off, we thought we'd introduce one of our favourite times of year, the festival of Holi.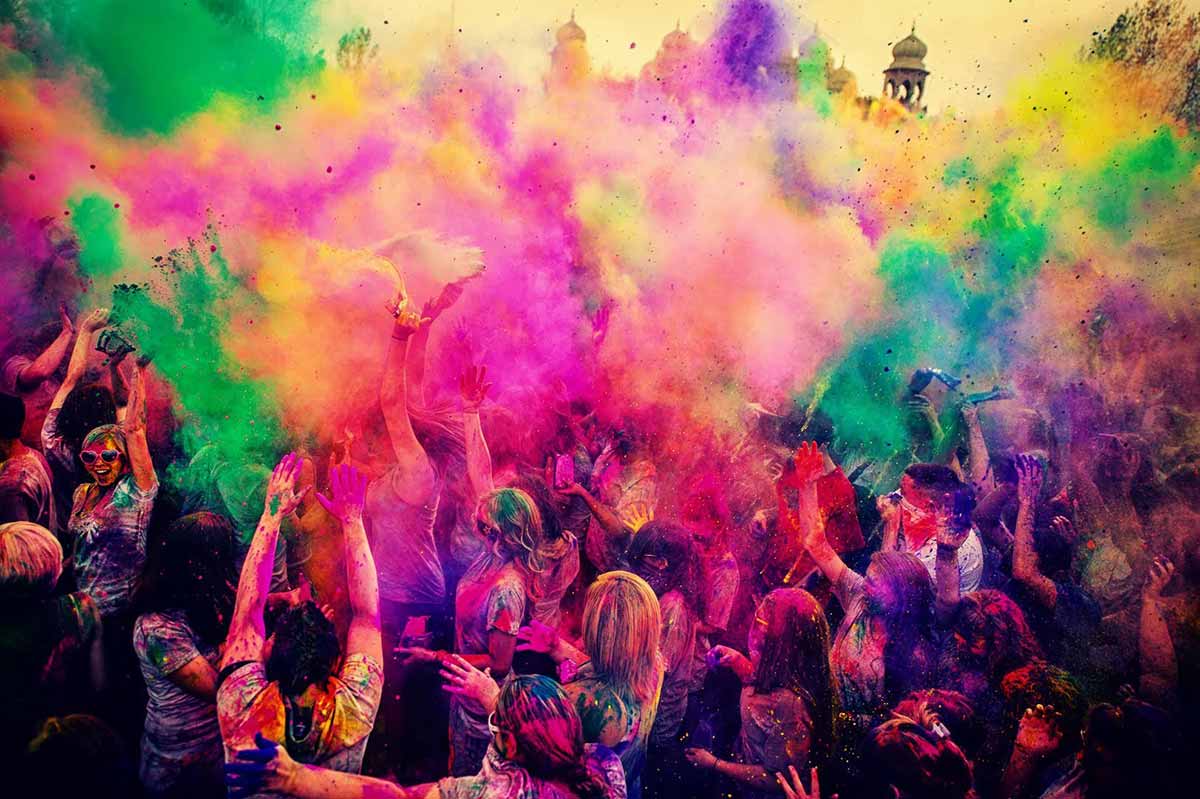 Holi in India
This year, Holi will be celebrated on the 20th of March, a time where life becomes a technicolour dream of fun and dance. Also known as the festival of colours, Holi signifies a multitude of things including the victory of good over evil, the arrival of spring and the end of winter. It is kind of like an Indian thanksgiving where people hope for a good harvest. An ancient Hindu festival, Holi has now become a major draw for tourists wanting to experience another side of India. If you have any plans to visit India during the month of March, we highly recommend you take some time out to experience Holi like a local. Here are our recommendations for where you can celebrate.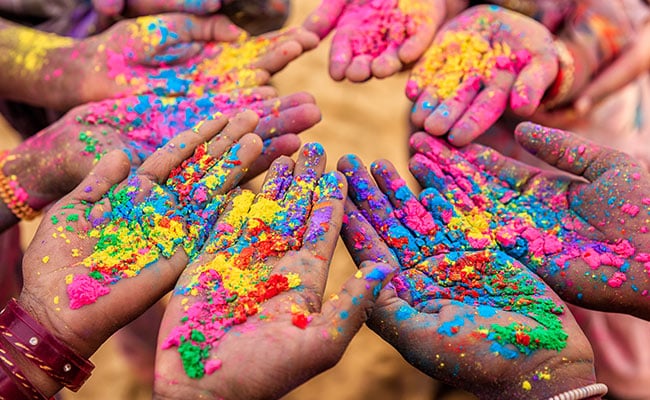 Festival of colours
Chanoud Garh is a luxurious 300-year-old fort palace and heritage hotel that has been converted into a homestay. Steeped amongst the golden hues of the Thar Desert, this home has been restored and refurbished to remind one of its rich history, while offering traditional Rajput hospitality. Chanoud Garh has been the family home for the Singh family for over 12 generations and continues to be used by members of the family. During Holi, the family invites guests to take part in the celebrations. This involves a prayer ceremony followed by music, colours and dancing!
Devra, Udaipur
As you can see, Udaipur is one of our favourite places to celebrate Holi. We organize a luxury itinerary where you can enjoy the sights of the city while partaking in local celebrations. Set amongst the ruins of an 800-year-old temple, Devra, one of the most unique hotels in India, is perched on a small hill and is a great place to disconnect and relax. A boutique homestay, the property is owned by a couple who have opened their stunning home to travellers from around the world. As an Indian travel agency that enjoys doing things a little differently, so we encourage you to enjoy Holi at Devra with the family!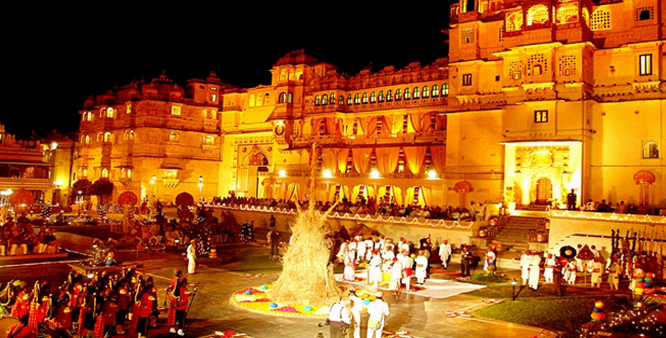 City Palace, Udaipur
Holika Dahan is a ceremony held on the day of Holi which is celebrated with much fanfare in Udaipur. Here, you can take part in this occasion and feel like a royal as you witness a palace procession, royal rituals and religious ceremonies held at the City Palace. As dusk descends, watch bonfires alight as local people perform the traditional 'gair' dance specially for this occasion.