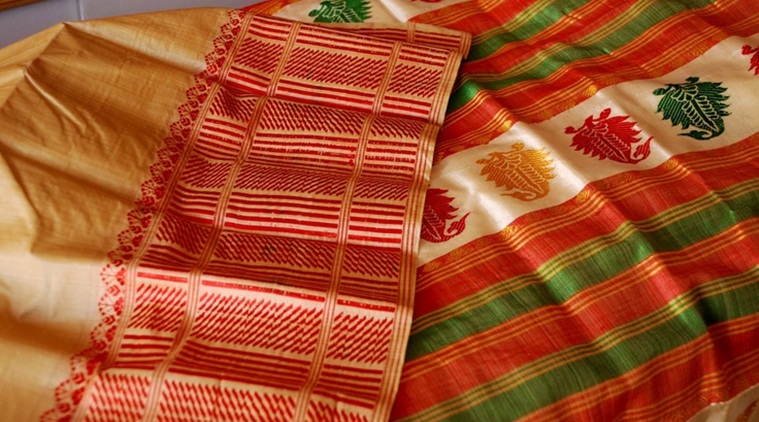 Exploring India's Textiles and Culture
India has an incredibly rich and diverse heritage when it comes to art, culture and textiles. Even today, the textile industry is the second-largest industry in India in terms of employment and production only after agriculture. Going back four thousand years, surveys have found evidence that the Harrapan civilization was familiar with weaving and spinning cotton, setting the stage for India's prominence in these fields. India was always central when it came to textile trading with large quantities of silk being transported over the silk route in China. As travel agents in India, we organize family holidays in India and seek out the most unique and exciting places to visit in India, to create an unforgettable Indian holiday. We share some of India's most famous types of textiles to give you an idea of what to expect on your next holiday in India.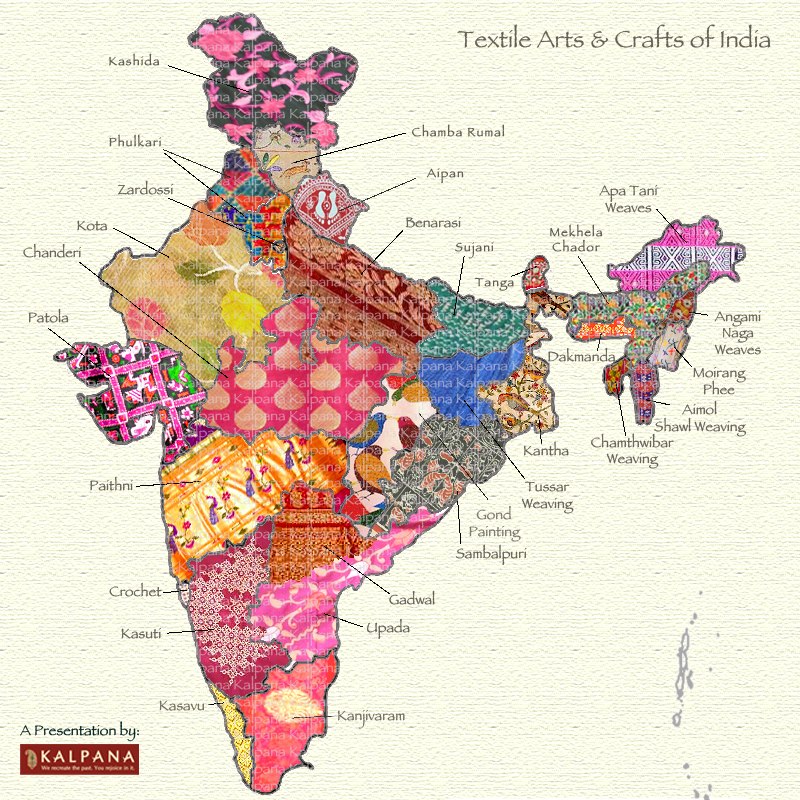 Batik
Batik is an ancient artform which uses wax and dyes to create images and designs on fabric. The origin of batik has been disputed though the roots of this art in India can be traced back to the 1st century AD. Originally, the Khatri community of Gujarat were the only ones who created batik textiles however it spread across the country and is now very popular in West Bengal.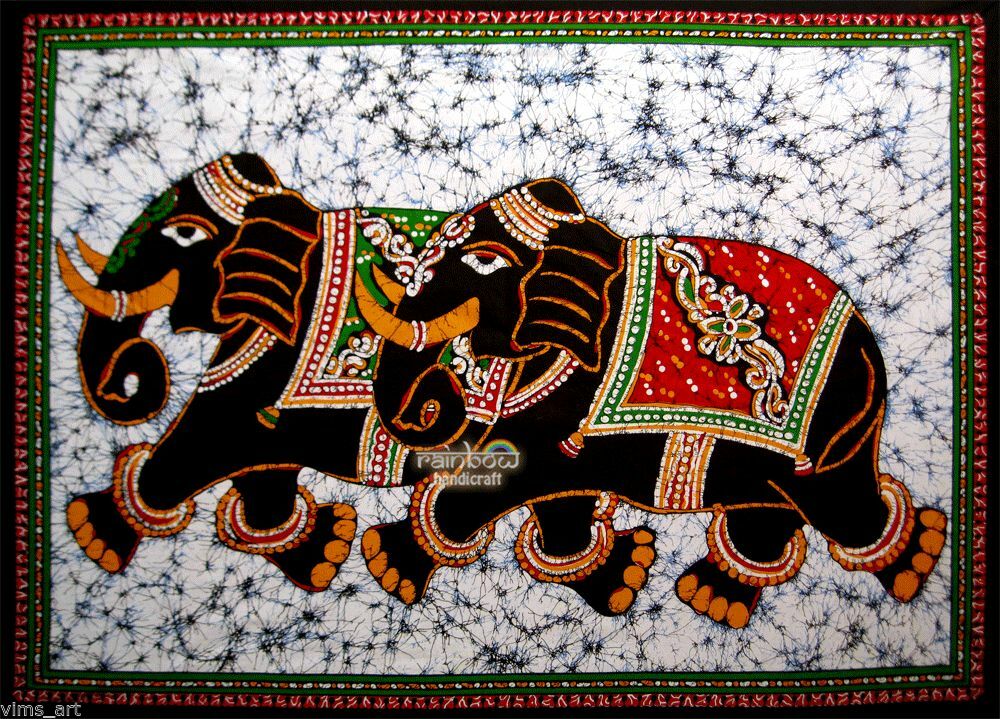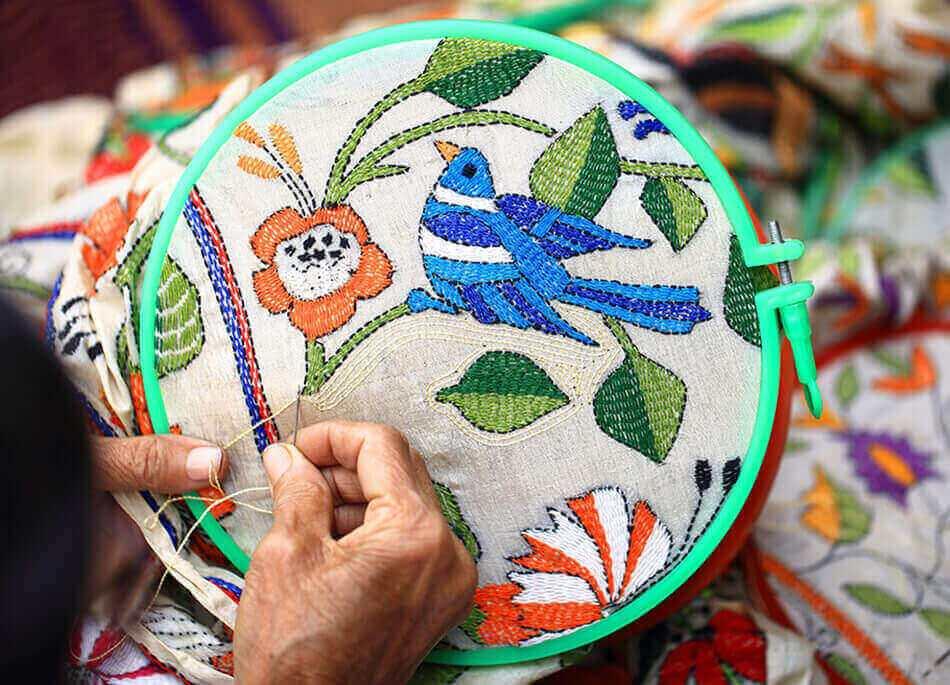 Kantha Embroidery
Another export of West Bengal, kantha embroidery is known around the country as being one of the oldest and most unique forms of textile artwork. Traditionally, kantha was used on household items like quilts and curtains but as now expanded its repertoire and can be found on sarees and dhotis as well.
Banarsi Silk
A variant of silk that originates in the city of Varanasi (originally Benaras), Banarsi silk used to use real gold and silver threads to create intricate patterns and designs. It is still known to be one of the finest displays of workmanship and is a popular choice when it comes to weddings and other festive occasions. Having started with the Mughals, this kind of handwork used Persian motifs and other Indian designs to create beautiful sarees and garments. Today, you will find Banarsi silks all over the country, but with the finest products still being made at home in Varanasi.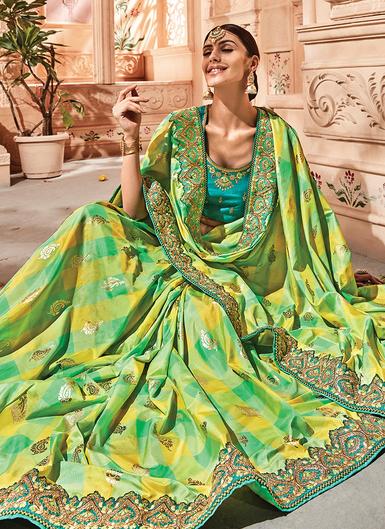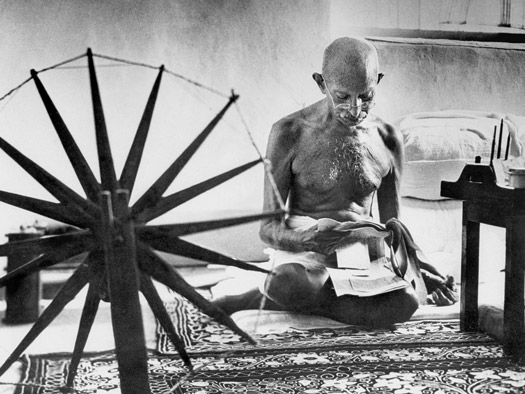 Khadi
Khadi rose to prominence during India's fight for freedom against the British. Mahatma Gandhi re-discovered this fabric and used it as a symbol of independence and empowerment, urging Indian to spin khadi in their homes rather than use British imported goods. A coarse fabric, khadi is now used to make clothes, bags, linens and more. It is a great canvas for block printing and other art forms making it a patriotic symbol of pride.
We are experts in bespoke travel and will create an itinerary that you will not only enjoy, but one that will appeal to your interests and make your holiday in India truly insightful.