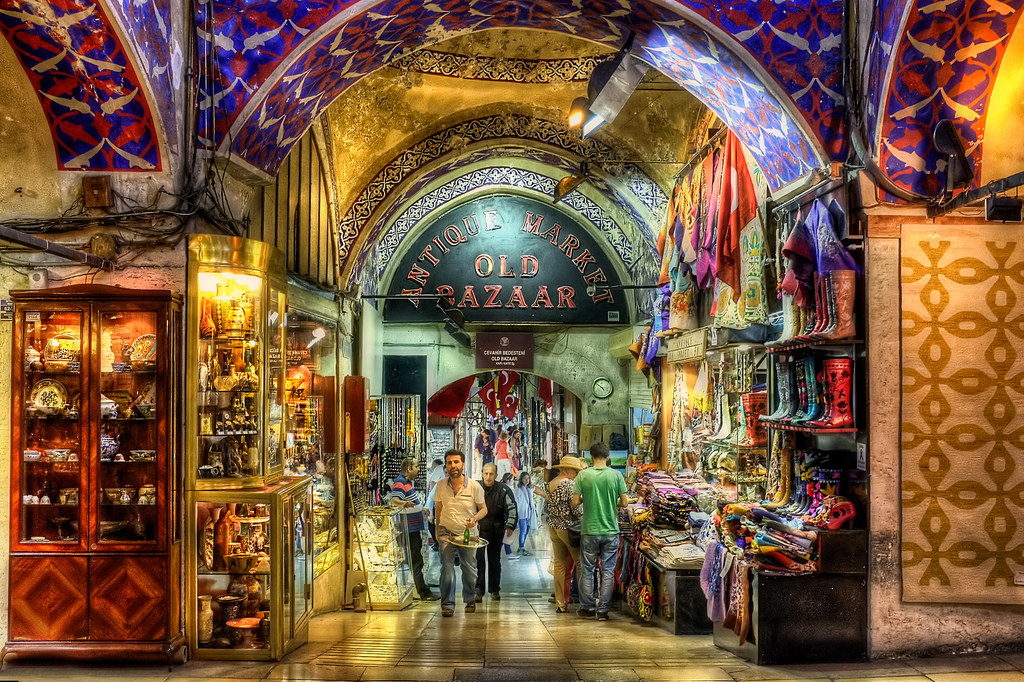 Markets to Visit in India
When thinking of places to visit in India, you may consider the sights, the food and also the shopping. India is home to some of the most unique and diverse markets and bazaars that you must add to your travel itinerary.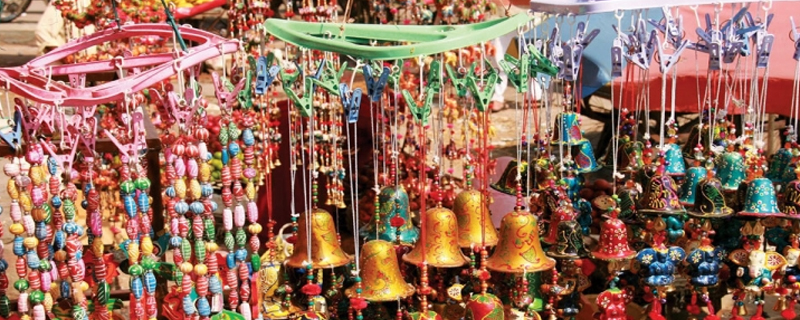 Johari Bazaar, Jaipur
The pink city is home to so many wonderful sights, the Johari Bazaar is one of the most interesting. This market dates back to 1727 which is around the same time the city was founded. Jaipur is very famous for the jewellery made here which is what you'll mostly find at the bazaar. We recommend searching for traditional styles like kundan and polka along with the lesser known meenakari and thewa. You can also find beautiful textiles adorned with the city's famous block prints. A shopper's paradise!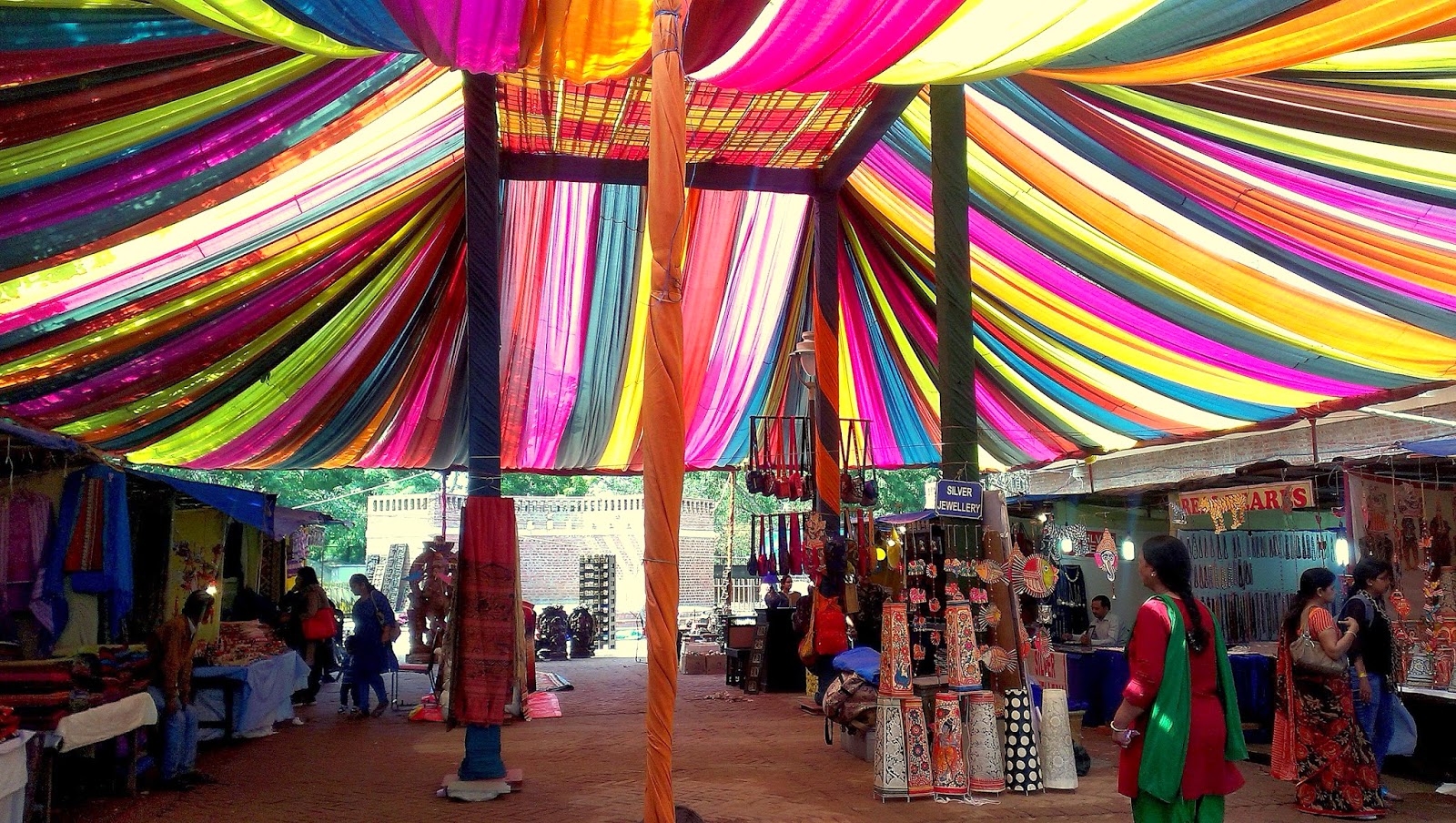 Dilli Haat, New Delhi
Located in the heart of South Delhi, Dilli Haat is an artisan's market which sells traditional handicrafts from all over the country. You can find channapatna toys from Kerala, string puppets from Rajasthan, bamboo furniture from Assam or silver filigree from Telangana. Each state is represented here in all its glory, and the best part is that you'll find food from all over the country as well! A great place to send the day when on a family holiday in India.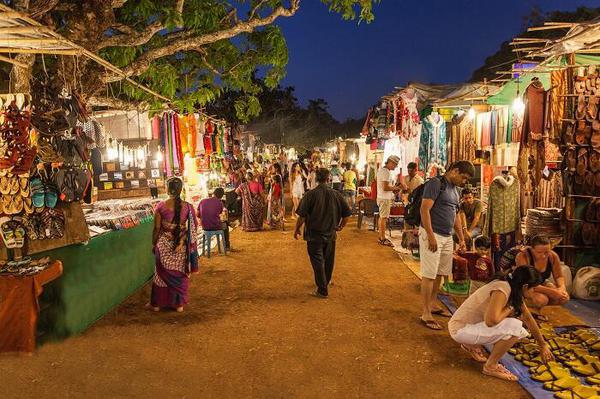 Arpora Saturday Night Market, Goa
Goa is best known for its beaches, sunshine, nightlife and great gastronomic scene. However, it is also home to some of the best night markets in the country. This market takes place in Arpora in North Goa every Saturday from November to April. It is open from 4-11pm and features everything from live music and bars to handmade jewellery and furniture. This is a great place to soak up the electric vibe of Goa along with other tourists, locals and expats. We highly suggest you visit around dinner time so you can try some of the delicacies being cooked up here.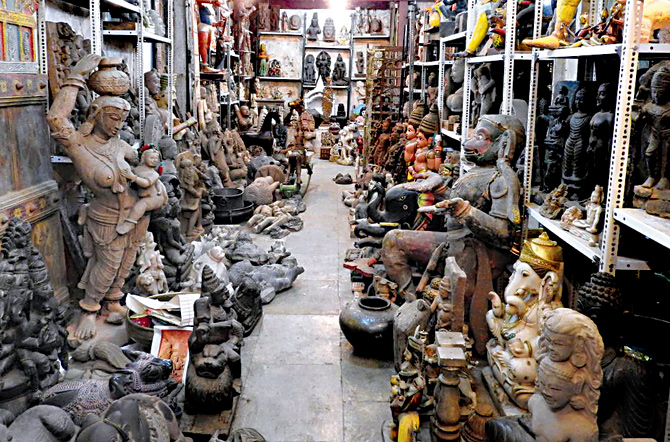 Chor Bazaar, Mumbai
Dating back over 150 years, Chor Bazaar which translated means 'thieves market' is a fascinating place to experience Indian heritage. The market opens every day at 11am and is where you can find almost anything from exotic birds to vintage furniture and antiques, there is hidden treasure in every lane. This is also a great place to find fun décor and decorative pieces to take back home with you and remind you of your travels in India!