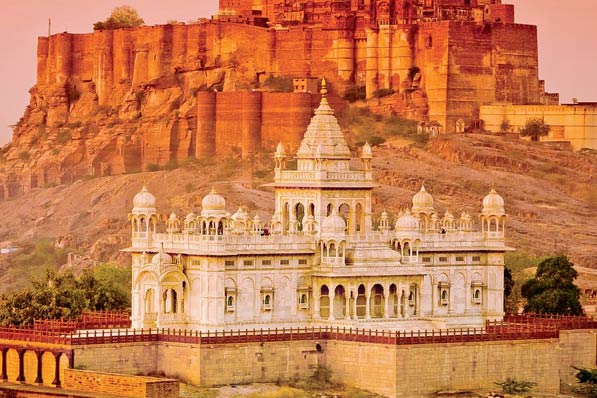 Rajasthan's Best Luxury Boutique Hotels
When you think about bespoke travel in India, what comes to mind? For us, as travel planners, we imagine varied and diverse landscapes. Mountains which meet deserts which slip into blue seas. We are purveyors of the best that India has to offer and there is nothing more opulent and unique than Rajasthan, a state where dreams turn into reality. In order to make this happen we have selected four of our favourite luxury boutique hotels in Rajasthan.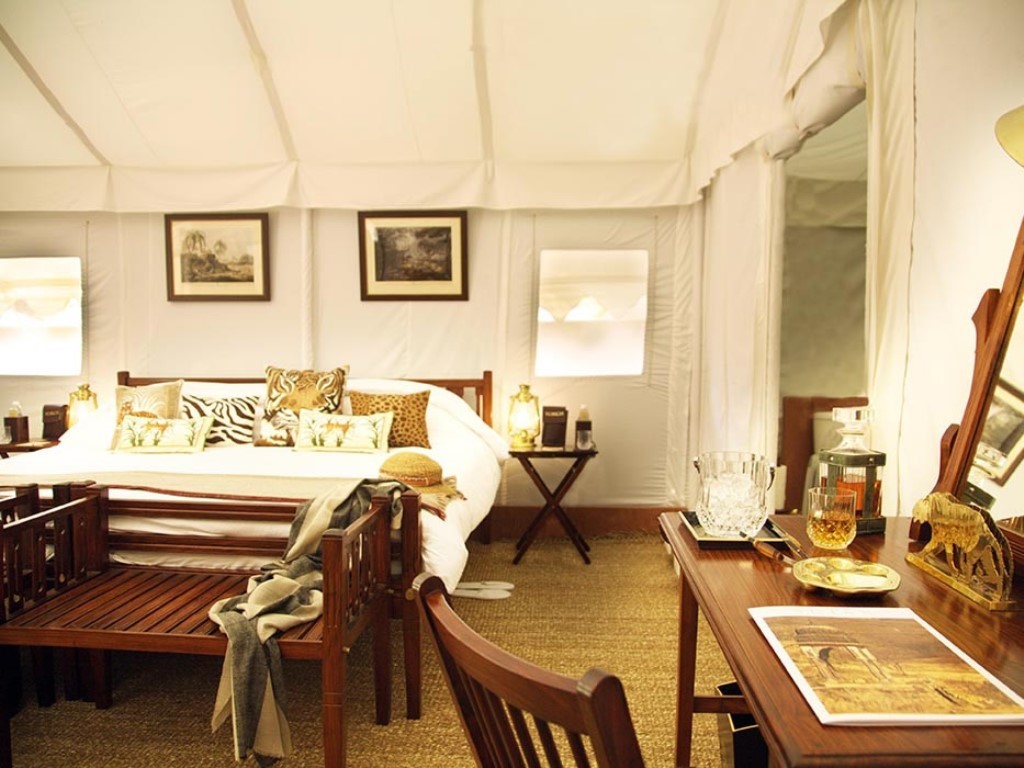 Aman-i-khas, Ranthambore
Sitting at the foot of the Aravali Hills, on the outskirts of the Ranthambore National Park, Aman-i-khas features ten luxury tents and offers an extraordinary and unspoiled taste of Rajasthan. Surrounded by wilderness and natural beauty, each tent is tastefully decorated, features a bedroom and living area with a private bathroom. The outdoor sundeck serves as the perfect vantage point to watch the changing colours across the forests of Ranthambore as the sun dips and rises. If you're a lover of luxury travel and want something out of the ordinary, you can't go wrong with Aman-i-khas.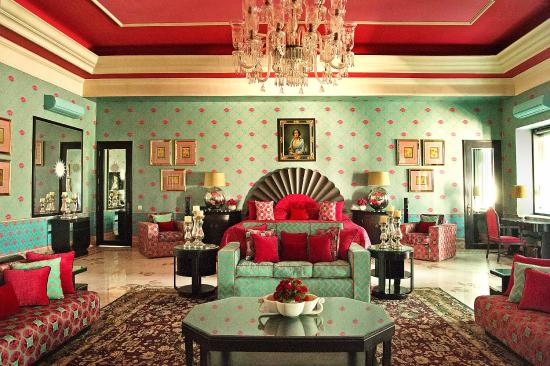 Sujan Rajmahal Palace, Jaipur
A part of the Sujan hotel group, Rajmahal Palace is one of the oldest and most beautiful palaces in Jaipur. The hotel which is part of the Relais & Chateaux group, has served as the private residence of high ranking British officials as well as the king of Jaipur, a testament to the elegance and style of this luxury hotel in India. Here, tradition meets modern day luxury with contemporary design and all the amenities you could want during luxury travel. The rooms have all been refurbished to reflect the heritage of this hotel with floral patterned wallpaper, decadent chandeliers and interiors that look like they were taken from a Wes Anderson film. Featuring multiple dining options and outdoor activities, this is a great choice for a family holiday in India.
Suryagarh, Jaisalmer
Also known as the Golden City, Jaisalmer sits in the heart of the Thar Desert, giving it a distinctive personality and charm. If you're taking a solo holiday to India, Jaisalmer is one place that offers solace and tranquillity in a setting that is so close to nature. Our favourite luxury hotel in Jaisalmer has to be Suryagarh, a place that is more an experience than anything else. The hotel is located quite literally in the middle of nowhere, making you feel completely alone yet at home. Luxuriously appointed rooms mean that you can enjoy time to relax and recharge, before stepping out and taking on the day. Feast on a traditional Rajasthani meal under the stars or go for a camel ride across the dunes, each event made even more memorable by the expertly trained staff at Suryagarh. This hotel will make you feel like you have stepped into a movie, one that you hope will never end!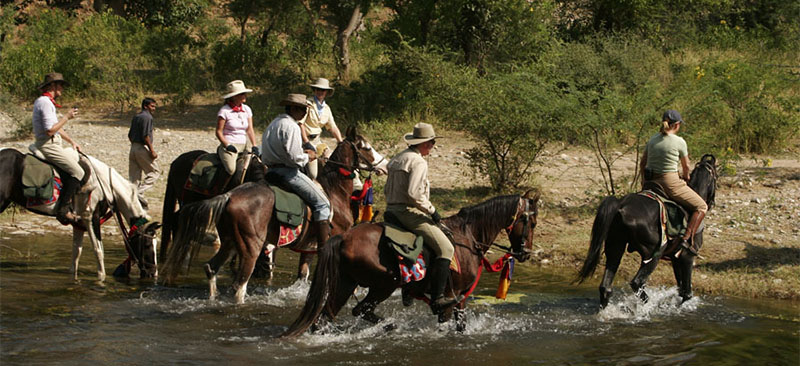 The Mountbatten Lodge, Ranakpur
Experience the wildlife of India like never before at the Mountbatten Lodge in Ranakpur. Home to only four exclusive suites, this luxury hotel in India is a great destination for a large family holiday to India where you can take over the entire venue! Located very close to the Ranakpur Jain Temples and the Kumbalgarh Fort, two of Ranakpur's most famous sights, you can take in the culture of Rajasthan before retiring to your spacious and naturally bright rooms. Spending a weekend here is like being transport back in time where you ride on horseback and spend evenings around a bonfire under the stars. For the more active traveller, the lodge offers hiking, trekking, wildlife safaris and much more. The perfect base from which to explore all that Rajasthan has to offer!